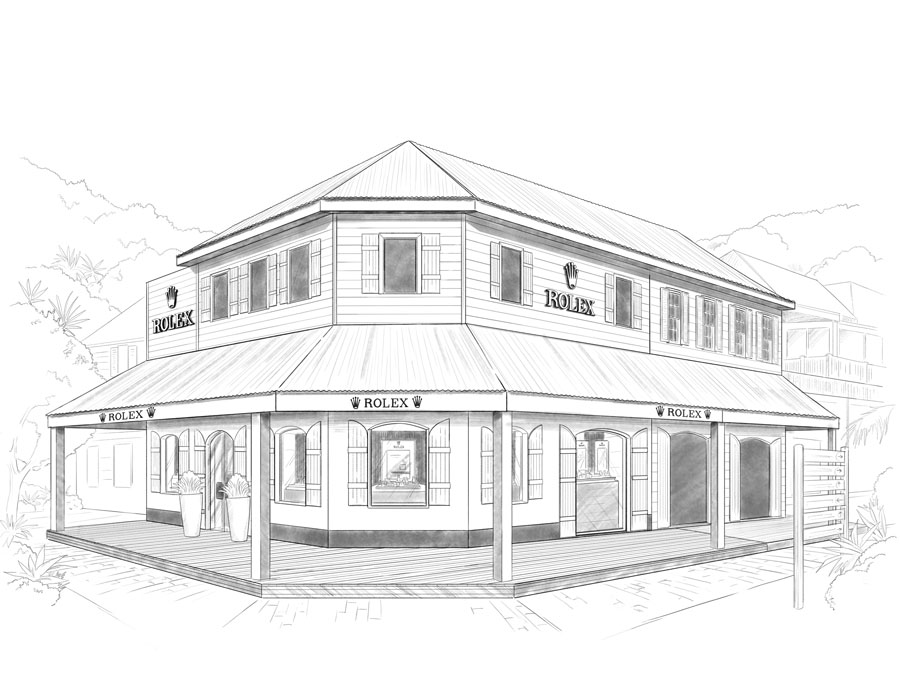 RUE DE FRANCE, GUSTAVIA
SAINT-BARTHELEMY

In 2019, the Rolex boutique opened in Gustavia in Saint-Barthelemy.
Everything in this boutique is reminiscent of the world of the brand with the crown imagined by Rolex's interior designers in Geneva.
You will find the most prestigious Rolex collections on two floors. The boutique includes a vast first floor, a private lounge and an after-sales service workshop in the brand's beige colors accompanied by marble, wood and bronze.
You are welcome to try a Rolex in our boutique and appreciate the greatness of the brand. We will show you our Rolex models and will be happy to advise you on the technical aspects of finding the right watch for you.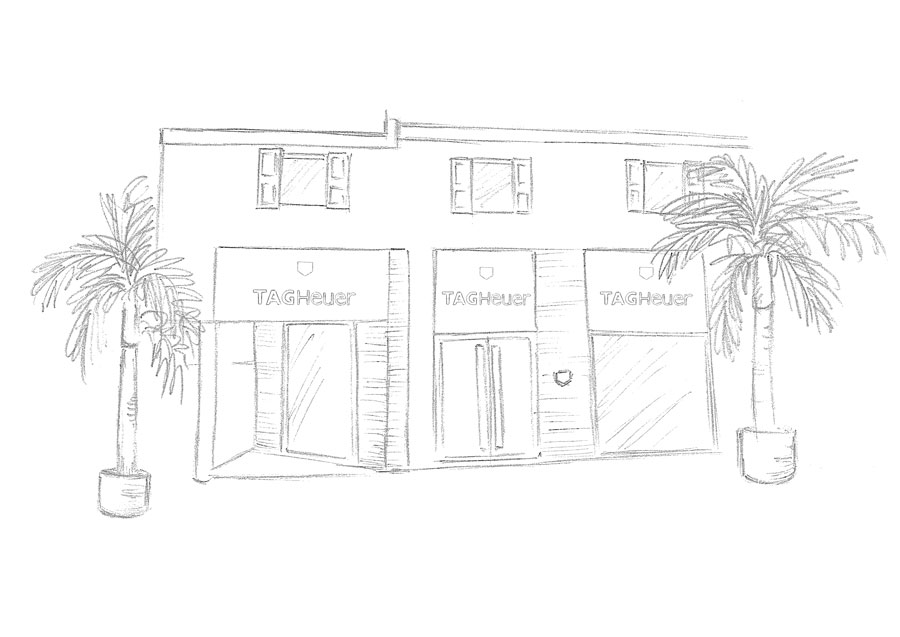 SAINTE ROSE ARCADE – 35 FRONT STREET - PHILIPSBURG
SINT-MAARTEN

FROM MONDAY TO SATURDAY
9:30am – 5:00pm
+1 721 54 21 100


This showcase, whose concept was completely developed in-house at TAG Heuer, reflects the values and privileged territories of the company: innovation, performance and the sports of speed and precision. The layout and materials chosen to echo the avant-garde spirit of TAG Heuer.
A new immersive space where natural materials blend harmoniously with technical materials to offer a unique experience to discerning customers in a warm atmosphere.
The new TAG Heuer Carrera chronographs will be available alongside the iconic TAG Heuer Monaco and Autavia, the innovative Connected and the Aquaracer, Formula 1 and Link lines.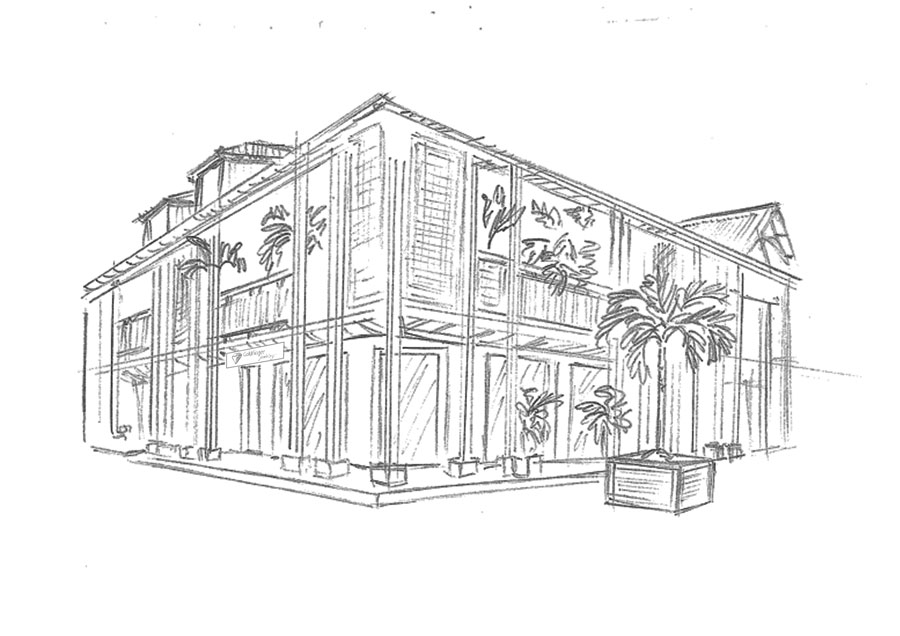 GOLDFINGER HAUTE HORLOGERIE
RUE DE LA REPUBLIQUE, GUSTAVIA
SAINT-BARTHELEMY

FROM MONDAY TO SATURDAY
10:00am – 1:00pm | 3:30pm – 6:30pm
+590 590 29 55 54


Tudor, TAG Heuer, Omega, Breguet, Jaeger-LeCoultre, Blancpain... De Beers, Roberto Coin, Mikimoto, FRED, Chaumet... Montblanc... The most beautiful timepieces and the most refined jewels of the great houses are gathered in a hushed and elegant setting to seduce you.
Located in the heart of the carré d'or of luxury brands, Goldfinger Haute Horlogerie has become an address not to be missed for jewelry and luxury timepieces. Its team welcomes you and accompanies you with passion and discretion in the acquisition of the timepiece of your dreams.
The place where luxury and prestige are honored.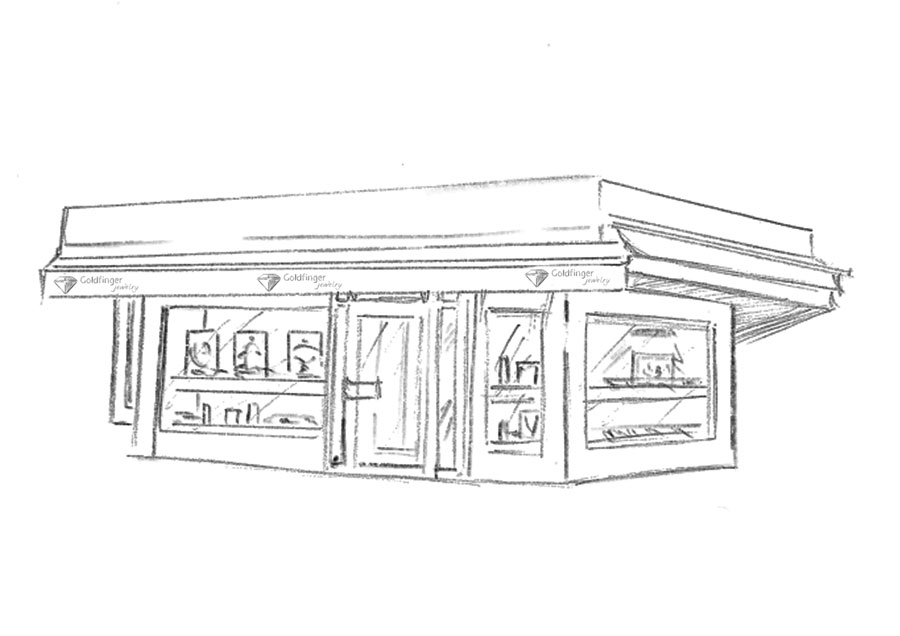 MARINA ROYALE - MARIGOT
SAINT-MARTIN

FROM MONDAY TO SATURDAY
10:00am – 5:00pm
+590 590 87 59 96


The authentic St. Martin institution, perpetuating the jewelers' know-how for more than 40 years, the Erb family is recognized for its excellence in watchmaking and jewelry.
Flagship of the family business, the boutique is located in the heart of downtown Marigot, on the Marina Royale. It features Rolex, Tudor, TAG Heuer, Zenith, Hublot, Bell & Ross as well as jewelers such as De Beers, Roberto Coin, Djula, Chaumet and FRED.
A boutique that combines Chic, Comfort, Clarity and Conviviality, like the "4Cs", the famous diamond evaluation criteria. The "4Cs" stand for Carat (weight), Colour (color), Clarity (purity) and Cut (size).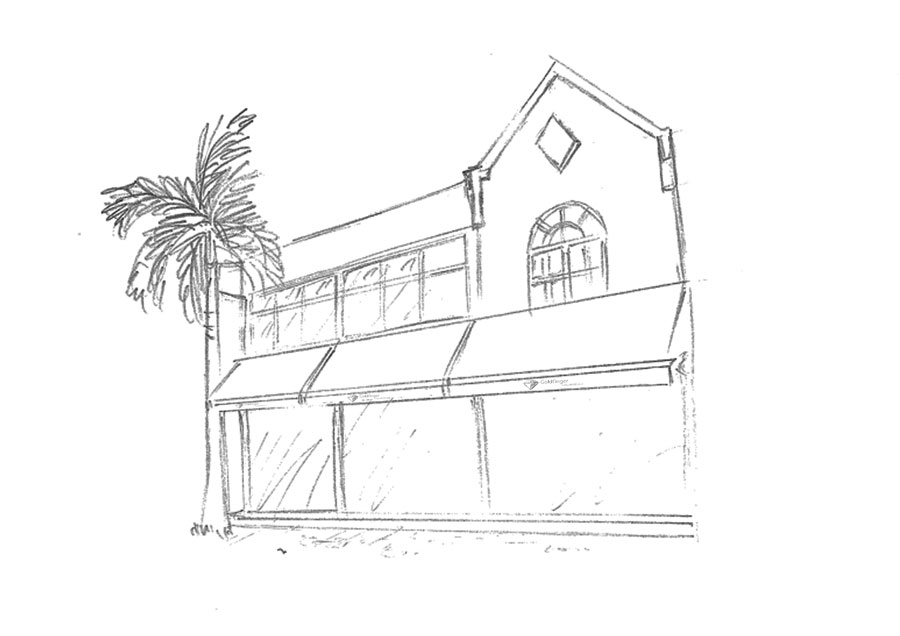 79 FRONT STREET - PHILIPSBURG
SINT-MAARTEN

FROM MONDAY TO FRIDAY
9:00am – 5:00pm
SATURDAY
9:30am – 4:30pm
+1 721 54 26 200


Goldfinger Jewelry on Front Street is a stunning destination for all your jewelry desires. Located on the bustling Front Street, this exquisite jewelry store offers an unparalleled selection of fine gold jewelry and timepieces that will leave you mesmerized.
Step into a world of prestige and sophistication with Goldfinger Certified Pre-Owned. Embrace the exciting realm of pre-owned luxury watches, where authenticity is guaranteed by experts and style is embraced by connoisseurs like you. Our collection is curated to bring you the opportunity to own a classic timepiece that exudes elegance.
At Goldfinger, we believe that luxury should be accessible. Whether you're seeking to add a timeless watch to your collection or looking to trade for something new, our ever-evolving selection offers a wide range of highly sought-after pieces to explore. From iconic watches with a history of being worn once to rare and exclusive timepieces, each pre-owned watch carries its own unique story and warranty.
Join the world of elegance as you enter Goldfinger Jewelry. The store showcases a wide range of exquisite gold pieces, meticulously crafted to perfection. From delicate necklaces and bracelets to dazzling rings and earrings, every piece is a testament to the skill and artistry of the master jewelers behind them.
Immerse yourself in the luxurious ambiance of Goldfinger Jewelry. The elegant showcases glisten with a myriad of sparkling gemstones, each one carefully selected for its brilliance and quality. Whether you're seeking a timeless piece for a special occasion or a stylish everyday accessory, you're sure to find something that captures your heart.
The knowledgeable and friendly staff at Goldfinger Jewelry are dedicated to providing exceptional service. They possess a wealth of expertise and are always ready to assist you in finding the perfect piece that reflects your unique style and preferences. Whether you're searching for a gift or indulging in a personal splurge, their expertise will guide you towards making a choice of timepieces you'll cherish for a lifetime.
Experience the joy of owning a piece of exquisite craftsmanship that will radiate elegance and sophistication for years to come.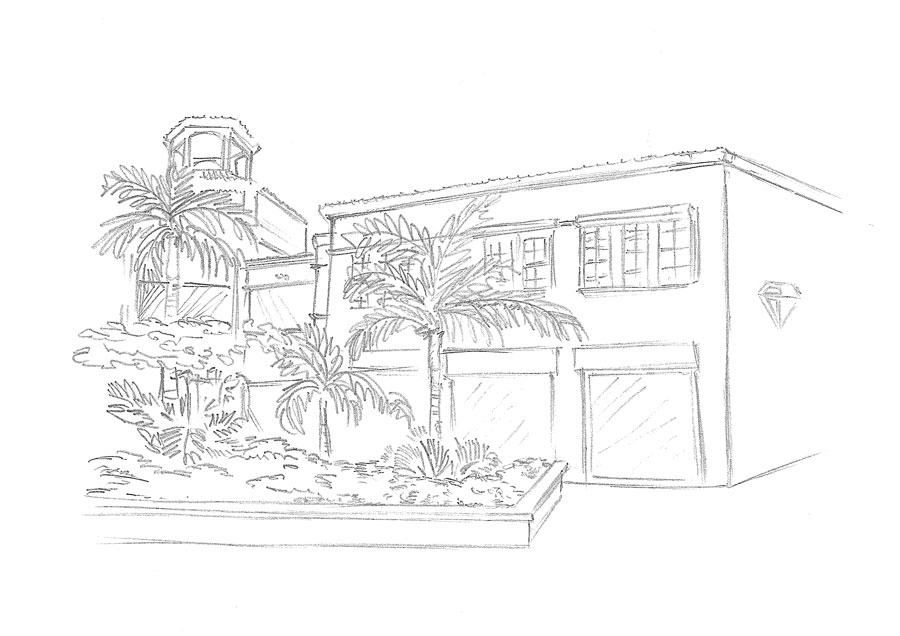 HARBOUR - PHILIPSBURG
SINT-MAARTEN

Goldfinger Jewelry at Harbour is a treasure trove of luxury and elegance nestled in the heart of the bustling harbor district. As you step into this opulent jewelry boutique, you are transported into a world of unparalleled beauty and craftsmanship.
Goldfinger has the pleasure to showcase the brands as TAG Heuer, Longines, Raymond Weil, Rado, Victorinox, Locman, Pequignet, Ebel, Baume & Mercier as well as Roberto Coin, FRED Jewelry, Endless diamond, Philippe Gavriel, Alor, Dune.
Prepare to be captivated by the breathtaking displays that adorn the showcases at Goldfinger Jewelry. Every piece of jewelry is meticulously crafted with the finest materials, showcasing exquisite designs that are both timeless and contemporary. From stunning diamond necklaces and bracelets to intricately detailed gemstone rings and earrings, each piece is a testament to the artistry and expertise of the master jewelers.
The ambiance at Goldfinger Jewelry is one of sophistication and refinement. The store boasts an elegant and spacious interior, allowing you to explore the exquisite collection at your leisure. The soft lighting accentuates the brilliance of the jewelry, creating an enchanting atmosphere that enhances your shopping experience.
The dedicated and knowledgeable staff at Goldfinger Jewelry are passionate about helping you find the perfect piece that reflects your individual style and preferences. Whether you are searching for a statement piece for a special occasion or a timeless accessory to elevate your everyday look, their personalized service ensures that you receive expert guidance and attention to detail.
Goldfinger Jewelry at Harbour is more than just a jewelry boutique; it is a destination for those who appreciate the finest things in life. The attention to detail, commitment to quality, and unwavering dedication to customer satisfaction have established Goldfinger Jewelry as a trusted name in the industry.
Indulge in the luxury and allure of Goldfinger Jewelry at Harbour. Experience the joy of owning a truly exquisite piece of jewelry that embodies the essence of elegance and sophistication. With their exceptional collection and impeccable service, Goldfinger Jewelry is sure to leave you spellbound.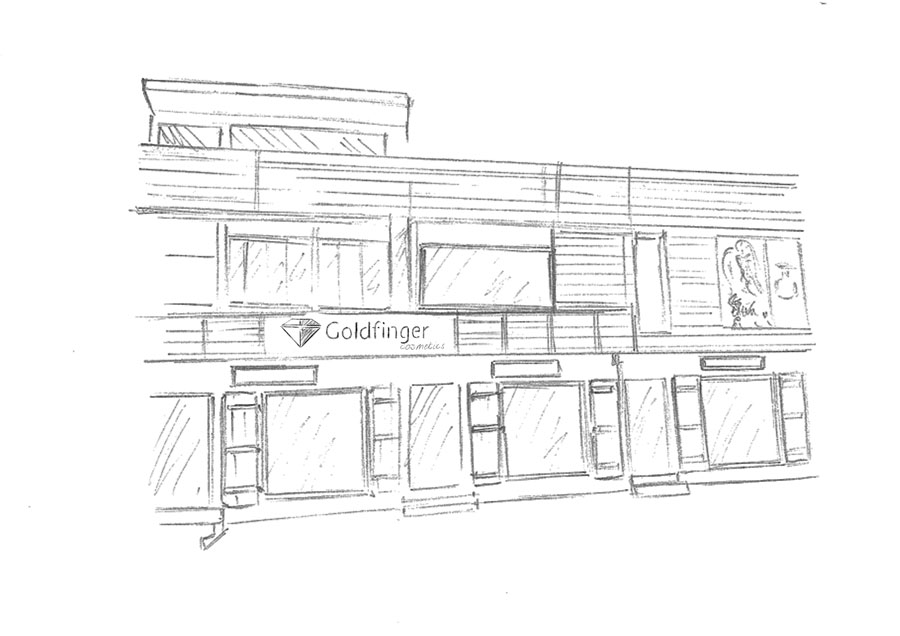 23-26 RUE DE LA REPUBLIQUE - MARIGOT
SAINT-MARTIN

FROM MONDAY TO SATURDAY
9:00am – 5:00pm
+590 590 87 59 50




Goldfinger Cosmetics opens the doors to its world, filled with gift ideas and must-have products, for which we are the ambassadors of a refined art of living.
Looking for the latest products and find your makeup bestsellers: lipstick, mascara, foundation, makeup palette, everything you need to look your best.
Perfect your look with a touch of fragrance: eau de parfum or eau de toilette, buy your favorite women's fragrance and pamper your man with his unique men's fragrance.
After a long day, we give ourselves a well-deserved moment of relaxation. Let's go for body, face, bath and shower care!
A perfect beauty routine with expert brands and their innovative treatments, adapted to all your needs.
Looking for the perfect gift? Come and discover our exceptional products: fine fragrances for the home, tableware, leather goods, crystal.
At Goldfinger Cosmetics, the power of the art of living is in your hands. And this is just the beginning.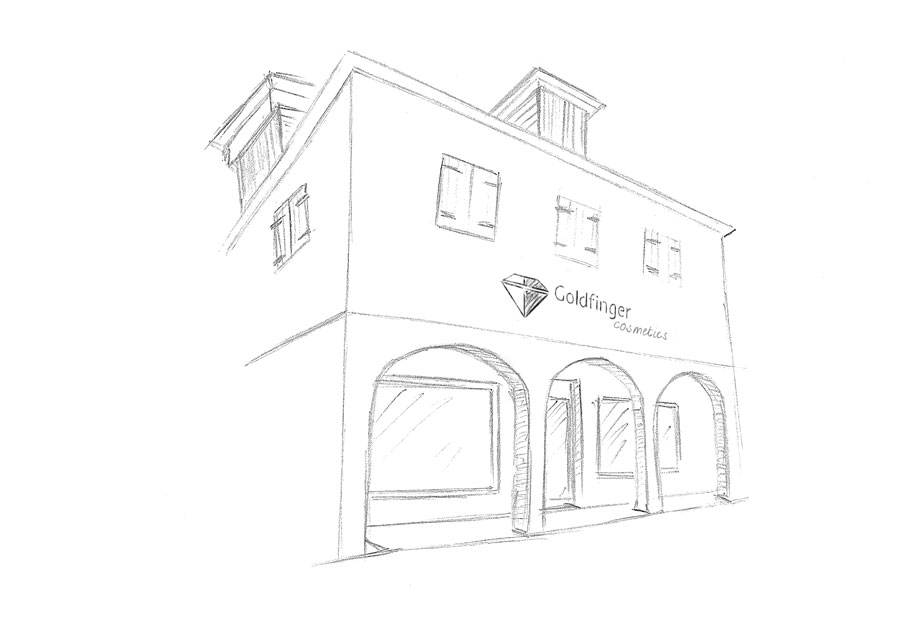 RUE DE LA FRANCE - GUSTAVIA
SAINT-BARTHELEMY

FROM MONDAY TO SATURDAY
9:30am – 1:00pm | 3:00pm – 6:30pm
+590 590 27 51 07




In each of our stores and beauty institutes, our consultants take the time to understand your needs to accompany you every day in all your beauty desires. They will help you choose the right colors, scents and textures and guide you to the most prestigious beauty products and treatments.
Discover the latest in beauty at Goldfinger Cosmetics! Explore an unbeatable selection of makeup, skin care, hair care and fragrances.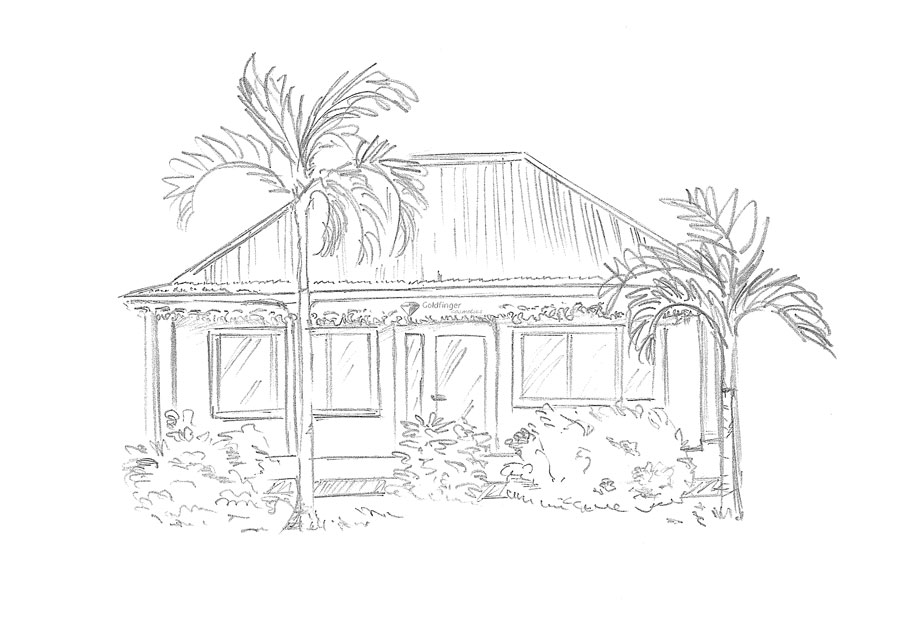 CENTRE VAVAL – SAINT-JEAN
SAINT-BARTHELEMY

FROM MONDAY TO SATURDAY
09:30am – 1:00pm | 3:00pm – 6:30pm
+590 590 27 72 08




Little sister of Goldfinger Cosmetics Gustavia, located in the heart of Saint-Jean, the perfumery offers a wide selection of the most beautiful perfume, makeup and skincare brands.