One name 6 Stores

A recognized name

throughout the Caribbean

Saint-Barthélémy

Sint-Maarten

Saint-Martin
Welcome to Goldfinger Jewelry boutiques, an enchanting world where luxury and elegance come together to create unique experiences. Our boutiques are more than just retail spaces; they are places where dreams become reality.
As soon as you step through the doors of our boutiques, you are transported into a realm of beauty and sophistication. Every detail is carefully designed to create an intimate and welcoming atmosphere where you can immerse yourself in the world of high-quality jewelry.
Let yourself be captivated by our stunning displays, showcasing our most precious creations. From sparkling rings to majestic necklaces, delicate bracelets to exquisite earrings, each piece is showcased with meticulous attention, revealing its full splendor.
Our expert jewelry advisors are here to accompany you on your journey. Their expertise and passion are at your service to guide you in choosing the perfect piece, whether it's a gift for a loved one or a treat for yourself.
At Goldfinger Jewelry, we believe in creating memorable experiences. That's why our boutiques are designed to provide personalized and attentive service. We are here to listen to your needs, answer your questions, and help you find the jewelry that perfectly matches your style and personality.
We take pride in our heritage and commitment to excellence. Every piece of jewelry you'll find in our boutiques is created with the finest materials and the most advanced craftsmanship. We strive to offer you pieces that combine timeless beauty with exceptional quality.
Whether you're looking for a jewelry piece for a special occasion, an engagement ring to seal your eternal love, or simply a sparkling treasure to indulge yourself, our Goldfinger Jewelry boutiques are here to fulfill your dreams.
Come and visit us, and let yourself be enchanted by the luxurious and refined atmosphere of our boutiques. Discover jewelry that will ignite your imagination and add a touch of brilliance to your life. At Goldfinger Jewelry, we look forward to welcoming you and offering you an unforgettable shopping experience.
STORES
Goldfinger Jewelry: six boutiques in Saint-Martin, Sint-Maarten and Saint-Barthelemy.
Discover a world where luxury comes to life and each piece of jewelry tells a story of excellence.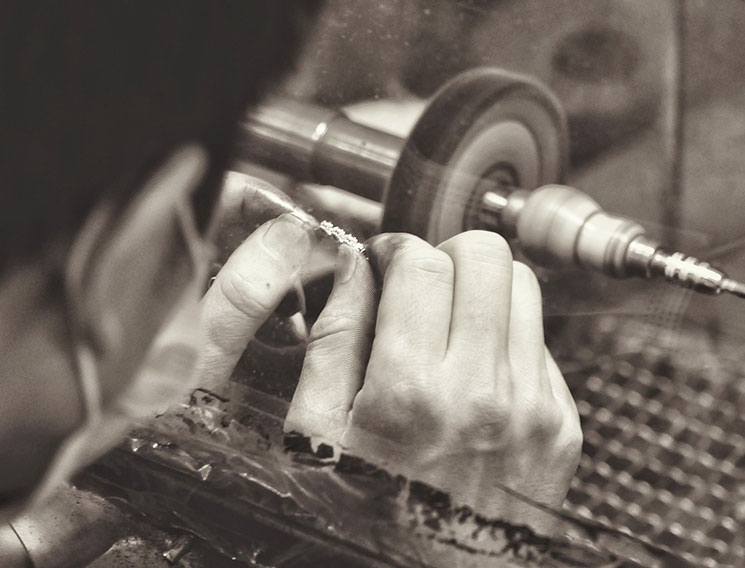 Goldfinger
SERVICES
At Goldfinger Jewelry, a three-generation family business, our commitment to our customers goes beyond the purchase of an exceptional piece of jewelry. We take pride in offering unparalleled after-sales service, emphasizing our dedication to your complete satisfaction.
OUR SERVICES